History of the Georgia Blueberry Festival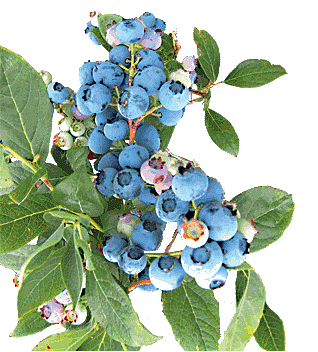 Commercially grown blueberries came to Bacon County in the early 1970's when some of the local farmers, with the help of Abraham Baldwin Agriculture College and the University of Georgia Extension office, began experimenting with various blueberry varieties. Since that time, the number of farmers and the numbers of acres under cultivation increased substantially. Today, blueberries are one of Georgia's primary agricultural products and Bacon County continues to be the center of the Georgia blueberry crop. In recognition of the importance of blueberries to Bacon County the state of Georgia. While showing appreciation to the farmers and all of the hardworking people involved in the blueberry industry.
Bacon County began hosting the Georgia Blueberry Festival in 1974. The first Blueberry Festival featured a parade, speakers from local and State Government, a beauty contest, a cooking contest, a motocross race, and a barbeque. While the dates may have changed and the sponsor and organization may have changed (past festivals were conducted under the authority of The City of Alma, Bacon County, The Alma Bacon County Chamber of Commerce, The Lions Club, and The Exchange Club), the festival still remains an important part of the community.
The Georgia Blueberry Festival, Inc., is an independent volunteer-based corporation, that organizes and conducts the Blueberry Festival. Festivals over the years have featured parades, beauty contests, senior beauty contests, cooking contests, local entertainment, civil war living history enactments, bands, a 5k and 1-mile Fun Run, rides and games for the children, an even golf cart race down main street and vendors from throughout the area and neighboring States.
The festival incorporates recognition of our Veterans and those who have served our country. This patriotic theme is an integral part of The Georgia Blueberry Festival.
For a few years, the festival had included Civil War re-enactors who set up camps and enacted a living-history scene to give festival goers a glimpse of what life was like in the 1860's. Please know, Bacon County and Alma never had any Civil war camps or battles here. Now, we come together from all over to celebrate the midseason harvest of the Blueberries.
The Georgia Blueberry Festival is now held on the first weekend of June, were we have rides and games and fun things to try for all ages and craft and art vendors to see. While we have concessions to fill up on and to spark our taste buds. We have a pie eating contest on Saturday and face painting and gems to dig for. We hope to see you all this year.